Shift Forward Health is your partner for operationalizing consumer-first care. We are a healthcare consumer advisory firm with an extensive content library and vibrant virtual community for changemakers — the leaders who seek to make healthcare easier for everyday people. 
Wherever your organization is on its consumer journey, we serve as valuable partners to help you develop consumer-centric products, services, and experiences. Some are looking to establish a consumer innovation function; others need help improving a strategy that already exists. 
Since 2020, we have been building the largest library of content about consumer strategy and innovation to help educate practitioners and arm them with consumer-first tools and mindsets. 
In 2021, we founded the Consumer-First Health Group, the first and only networking group and think tank for professionals interested in operationalizing healthcare consumer transformation at all levels. 
In 2023,  we launched our advisory service to provide the ongoing implementation guidance that organizations need to create truly consumer-centered products, services, and experiences. 
We provide consumer advisory services, meaning we serve as partners for you to operationalize consumer-centered care. We partner with most types of healthcare organizations, including hospitals, health systems, health plans, boards, provider organizations, health tech, medtech, and consumer tech brands. 
Services range from workshops to 90-day and 6-month strategy retainers. 
Some of the business challenges that we address include the following: 
Setting up a consumer innovation function
Improving your existing consumer innovation function
Exploring partnerships with retail and digital health
Establishing care-at-home programs
Setting up a consumer marketing strategy
Improving digital consumer experience
Evaluating consumer tech stack
Selecting and implementing online scheduling tools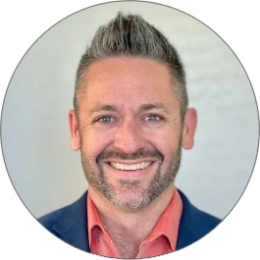 Jared Johnson
Jared is a consumer strategy consultant on a mission to make healthcare easier for everyday people. He has produced hundreds of podcast episodes and thousands of articles, social media posts, and pages of web content as a senior digital strategist for some of the top healthcare and medtech brands in the country, including St. Jude Medical, Pfizer, W. L. Gore, and Phoenix Children's Hospital. 
Jared is a rapping keynote speaker, host of the long-running Healthcare Rap Podcast, founder of the Consumer-First Health Group, winner of the Medigy HITMC 2021 Marketer of the Year Award, and author of two books, Marketing Forward and Connect the Docs. 
When he isn't challenging the status quo, he can be found running obstacle course races or hiking with his wife and their four children.